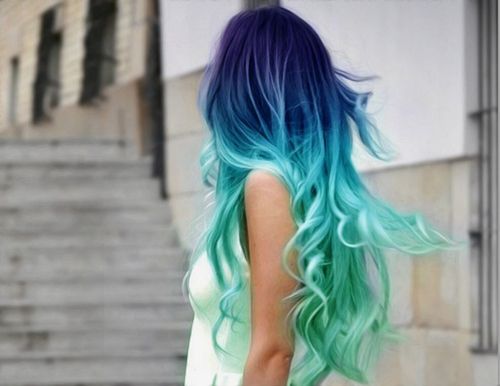 Have you wondered why these celebrities neither some well known personas like fashion enthusiasts and sorts are has this well and firm hair colors? if so, Let me tell you their secret. Yes! that wasn't permanent and they can abolish it by simply washing their hair off. All you have to do is to have this miracle hair chalks. Others aren't familiar with this one but for us fashion enthusiasts this hair product is just particular. You can check out online stores for variety of this kind and you can either check out some nearby beauty stores where you resides.
Sometimes, it is better for you to have an different looks and be quirky as possible for you in away to find your own fashion statements. Though you can allow to mimic others style but not all because you'll have to make your own style though for you to be stand out. Then, I prefers you to try this hair chalks that can gives lively appeals on you as you use it to your hairs. You can check out the video below for you to know on how to apply it by yourself.
You don't have to be well in beauty stuff to achieve a great look using the hair chalks Ive mentioned you. All you have to do is to have the courage to do the unusual to you. And eventually, you'll used to it and you can make it off while your eyes are closed. Try to check on some tuts videos, besides the one I shared, for you to widen your knowledge about this hair chalks trends.