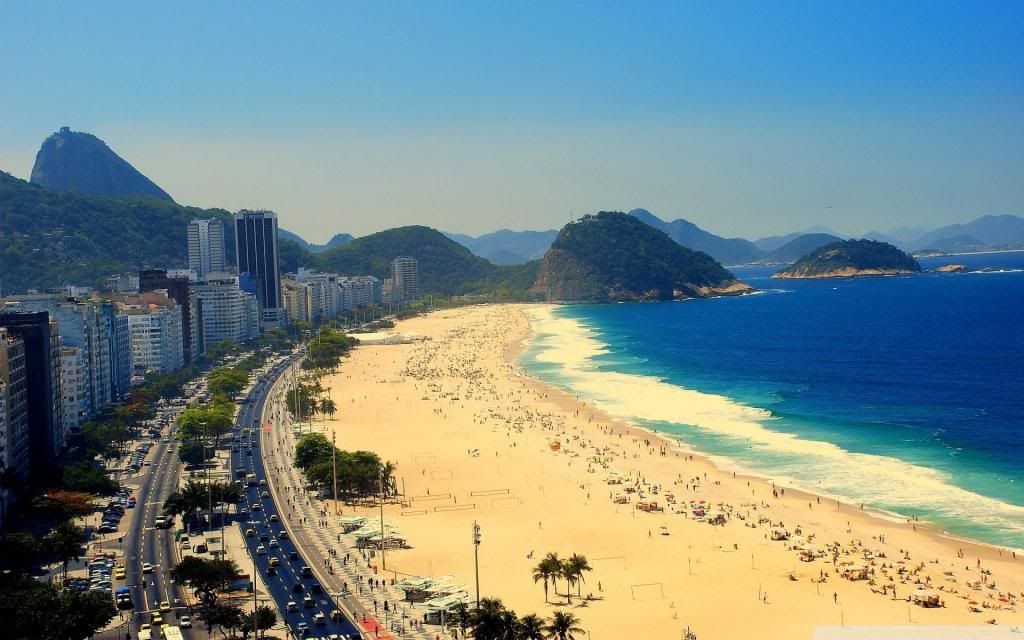 Brazil was always a great tourist destination. But it is expected that there will be a lot more travel agencies to organize traveling to Brazil in 2014. Main reason for this is the World Cup of course. But, besides it, there are plenty of nice things to visit in Brazil! Here is a list of some of them:
1. Ouro Preto is one of Brazil's best-preserved colonial towns. It means "black gold" and it was founded at the end of the 17th century. It quickly became the epicenter of a new gold rush in the state of Minas Gerais.
2. The Pantanal is the world's largest wetland, lying mostly in Western Brazil but extending into Bolivia and Paraguay as well. Famous for its wildlife, it is one of Brazil's major tourist attractions. Unlike the Amazon rainforest, in the Pantanal you are virtually guaranteed to actually see the wildlife.
3. The Rio Carnival attracts two million people per day on the streets and almost half a million foreigners during its 4 day celebration. The Carnival is all over the place, in the streets and squares, bars, clubs and all other venues in Rio, concluding in the spectacular Rio Samba Parade at the Sambadrome.
4. Christ the Redeemer is the famous statue of Jesus Christ in Rio de Janeiro. Located at the peak of the 700 meters (2,300 ft) Corcovado mountain, it provides a sweeping panorama from the interior of Guanabara bay to the north, to Lagoa Rodrigo de Freitas to the south.