If you have a lot of money, you want to travel, but you don't know what to visit, here is a list of natural wonders that you should visit:
1. The Grand Canyon is 277 miles (446 km) long, up to 18 miles (29 km) wide and attains a depth of over a mile (6,000 feet or 1,800 meters)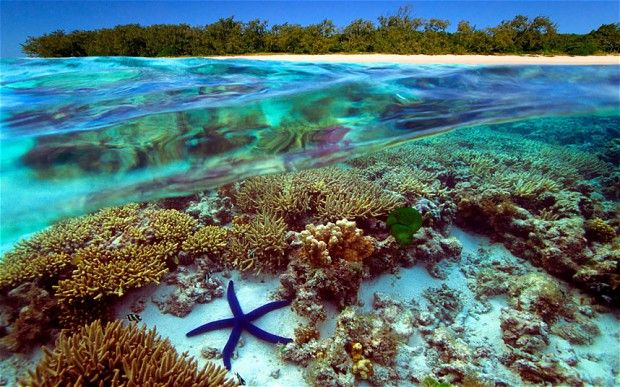 2. The Great Barrier Reef is the world's largest coral reef system composed of over 2,900 individual reefs and 900 islands stretching for over 2,600 kilometres (1,600 mi) over an area of approximately 344,400 square kilometres (133,000 sq mi)
3. Parícutin (or Volcán de Parícutin, also accented Paricutín) is a cinder cone volcano in the Mexican state of Michoacan, close to a lava-covered village of the same name. The volcano is unique in the fact that its evolution from creation to extinction was witnessed, observed and studied by human beings.
4. Victoria Falls, or Mosi-oa-Tunya (Tokaleya Tonga: the Smoke that Thunders), is a waterfall in southern Africa on the Zambezi River at the border of Zambia and Zimbabwe.
5. Pulpit Rock Preikestolen, Norway – With a 604-meter drop from a flat plateau down to Lysefjord with no safety railings, this is not a place for vertigo sufferers.
6. Cascate del Mulino, Saturnia, Tuscany, Italy – Steaming hot spring water comes out of the ground at 37.5 C and cascades over a series of small waterfalls into dozens of pools on consecutive levels.